9.4c Physiotherapy interventions: Fitness training
Individuals often undergo a period of deconditioning due to their lengthy stay in hospital and periods of inactivity. Exercise programmes and regular physical activity, such as walking programmes (Example: Attachment 3) assist in improving cardiorespiratory fitness and well being, as well as decreasing the likelihood of other complications, such as weight gain and low mood.
Individuals should be cleared to undertake fitness training by their General Practitioner or Rehabilitation Specialist. The physiotherapist can then assess the current fitness level of the client and set up an appropriate exercise programme to be carried out in the community.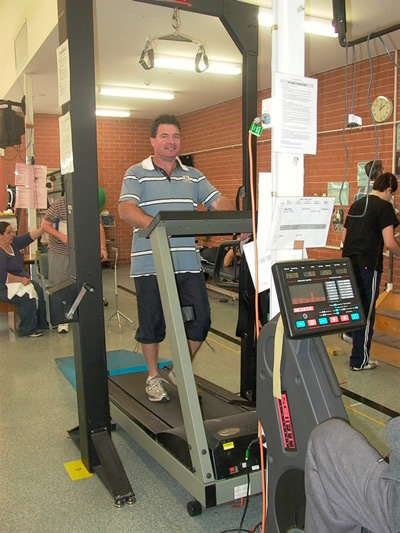 Fig 5 (a).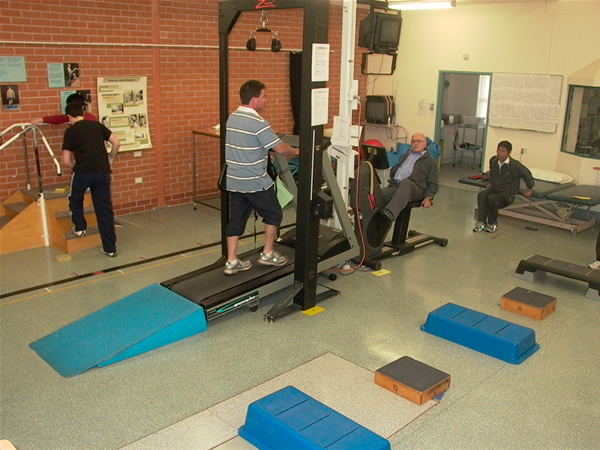 Fig 5 (b)
Fig 5 (a) and (b). Examples of an exercise group that individuals can attend to work on their cardiovascular fitness.